Pastor Richard Barnard and wife Karen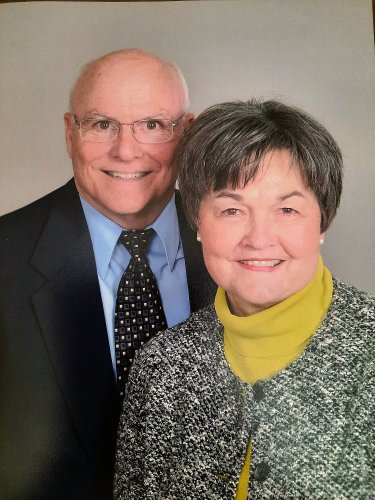 Pastor Richard and wife Karen joined our church in September, 2022. Their hometown is Glennville, Georgia, where they ministered at Pineview Baptist Church. They have five adult children with one of them in heaven. Twelve grandchildren round out the family!
Pastor Richard and "Miss" Karen also served two years as missionaries in Kampala, Uganda. Richard taught Bible and math at Acacia International School, while he also served as pastor of Sojourn Church. Sojourn is definitely a multicultural church with over sixty percent being Ugandan locals. Serving as a hospice chaplain for 2.5 years allowed Richard to model comfort and hope to over 400 families, while also seeing twenty souls trust Christ for eternal life.
Richard served on the pastoral staff of four churches from 1977 through 2013, including 21 years at Bethel Church in Kinston, NC. His experience includes preaching pastor, children's pastor, Christian school teacher and principal, music leader, and family ministry. God used him to serve on the North Carolina Christian School Association executive board for eighteen years and as president of the East Carolina Crisis Pregnancy Center for six years.
"God has placed us here at Foreman in New Ellenton for His special and perfect purpose! We want to be found faithful and loving in His work." Richard and Karen love to help people and love God's family. "We are available not only to our church, but to you! Contact us or visit us at church. We want to be Instruments in the Redeemer's Hands. (A book title by Paul David Tripp.)"
Wendy Grigsby - Ministry Assistant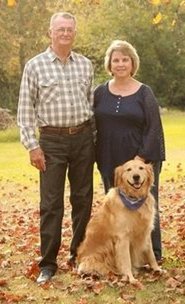 Wendy Grigsby serves as FMBC's Ministry Assistant and Treasurer. She and her husband, Robert, moved to Aiken County in 1979 and joined FMBC in 1980. She was Assistant Secretary at FMBC for 20 years while being a stay-at-home mom of two sons (James and Sam) in the 1990's & 2000's before becoming full-time at FMBC in 2011. She was the ever-present mom on field trips and Silver Spirit Band Booster Club Secretary from 2004-2007 until her sons graduated from Silver Bluff High School. She was a substitute teacher for band classes only during that time as well.
Wendy & Robert were married in 1974 at Fellowship Baptist Church in Lexington SC. She was saved during their marriage counseling session in December 1974 and baptized in her wedding dress in early 1975. She graduated from Lexington High School in June 1974, took courses at Midlands Technical College for Data Processing in 1974-75, and was awarded an Office Skills Certificate from Aiken Technical College in 2009. She has been employed as an assembly line worker at Glassmaster Boats; and as a clerical worker by the State of South Carolina (SCDHEC & SCDSS), Aiken County Department of Social Services, Savannah River Plant (SRL, 235-F & Personnel), Aiken Technical College in Admissions and still serves as an Aiken County poll clerk during election years. She has recently joined the Aiken Singers and enjoys Tuesday rehearsals and Spring and Christmas concerts with them.
She has served in many roles at FMBC including Choir, Sunday School, Church Clerk and various children's groups. She loves her Lord, her family and friends, studying God's Word, historical fiction books, and researching her family's genealogy. While her first love was owning and riding horses, she presently loves the family pets: Buddy the Golden Retriever and adopted-stray tuxedo cat, Tater.